THE ORIGINAL PROCLAMATION by the City of Austin!
AUSTIN HAS GONE AWESMIC!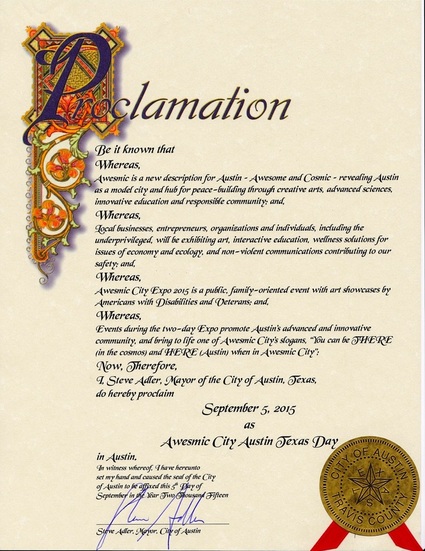 This year we celebrate Americans With Disabilities, The Veterans and THE YOUTH!
We create a realistic representation of innovative art, science and education for our world today and the future! Yes, there is a future! WE ARE MAKING IT BETTER EACH DAY!

---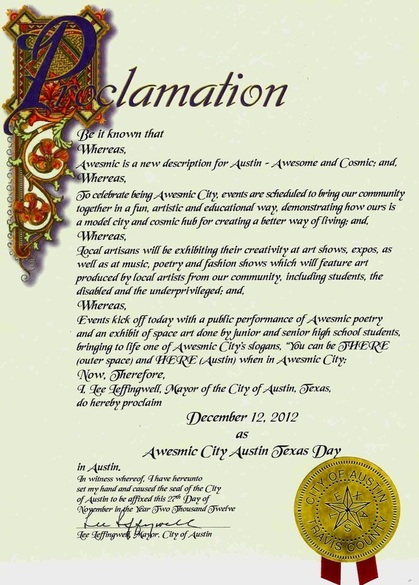 TIME FOR A NEW DESCRIPTION OF AUSTIN, TEXAS - AWESMIC CITY!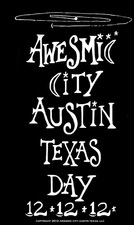 You can be
THERE IN THE COSMOS and HERE
when in Awesmic City Austin Texas!

AWESOME AND COSMIC CONNECTIONS
and an atmosphere of Universal participation!

---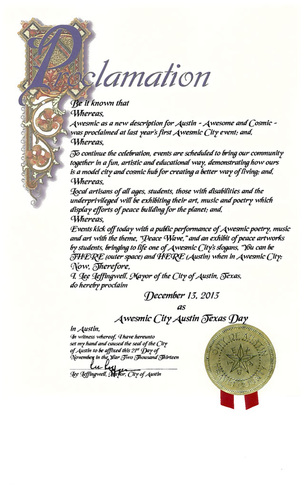 2013 - Proclamation...
Declaration of
AWESMIC CITY AUSTIN TEXAS DAY! 12.13.13
promoting peace and prosperity through
cultural arts and education!
PEACE WAVE at PEASE PARK!
POETRY, and MUSIC
13 poets and musicians
FRIDAY 13th
12.13.13
AWESMICIOUS!
---