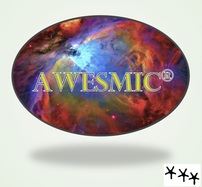 Creativity Renaissance always happens HERE!
How do we get there as a flourishing peaceful people planet? as a whole?
W
hat will it take to learn practices and ways of living with nature to mindfully:
cohabit peacefully

collaborate for abundance & prosperity


care-take and steward the earth responsibly

creative work production in whatever form that takes!

create community wherever you are or join in one

communicate!
---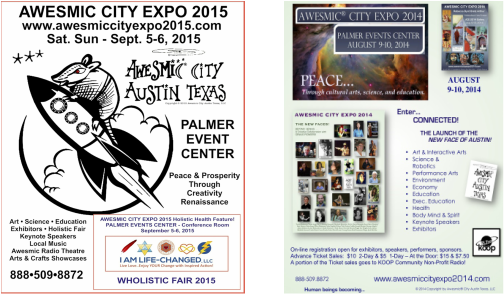 PAST AWESMIC CITY EXPO 2016
We Joined a team of artists, scientists, educators, business entrepreneurs, organizations and individuals that are pioneers for building peace on the planet.

This past year we sponsored a new feature by having the holistic fair in the Exhibit Hall!


During ACE 2016 we provided holistic presentations with holistic services, products and education/lectures in the main exhibit hall along with the art, science and education exhibitors!

In the Exhibit Hall 2, downstairs people gathered for our speaker series on stage and Peace Wave concerts, AwesMIC Radio Theatre - Old Time Radio Theatre with a new A.R.T. Awesmic Radio Theatre team! - Awesmic Poetry performance art concerts, poetry presentations, interactive science and education exhibits and displays from Austin's finest artists, to strengthen humanity as an integral part of the cosmic fabric of this diverse universe!

DIVERSE CREATIVITY. . . It does a body good!

---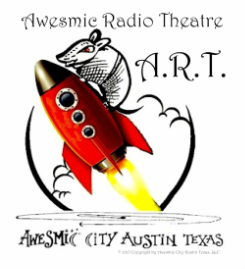 AWESMIC RADIO THEATRE


OLD TIME RADIO THEATRE

DRAMA REVIVAL!
AUDIENCE PARTICIPATION WITH THE FOLEYS SOUND EFFECTS TABLE
AND
LIVE PERFORMANCE BY THE AWESMIC RADIO THEATRE OF AUSTIN, TEXAS!



MAKE A NOISE! BRING BACK OLD TIME RADIO DRAMA!




AWESMIC CITY AUSTIN TEXAS DAY
Celebrate with us this year, October 17, 2017
Sunday we celebrate the 6th Proclamation for our yearly Awesmic City Austin Texas Day we began on 12-12-12! Six years of promoting Austin, Texas as a peace building city and community that creates quite a prosperous economy through Multicultural Arts, Performance Arts, Science and Education! Awesmic City Austin Texas is quite a marvelously universal community of creative collaborators!

"You can be There in the cosmos and Here when in Awesmic City!


(T)Here . . . AWESMIC CITY!

Would you like to join us in 2017 to create another "marvelously universal" gathering of awesmic minds, bodies and spirits to continue the creativity renaissance in 2017?
We are enjoying moving toward global harmony where
"Peace Is Inevitable!"
This event is sponsored by Awesmic City Austin Texas, LLC and AWESMIC, LLC - based in Austin, Texas which promotes collaboration of the many for solutions that create
peace and prosperity through cultural arts, science and education!!
---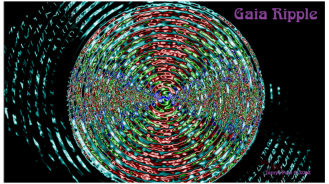 Sound Waves For Peace!
______________________________________________________
Last Year -- ALL IN ONE NIGHT
We engaged in a host of events!
Radio Theatre - Local Music - BREAK DANCING - DANCE OFF!
THANKS TO
"INCREDICREW"
FOR THE BRILLIANT PERFORMANCE AND DEMONSTRATION by their team of Break Dancers!
AWESMIC CITY EXPO 2017 for details!
---
At ACE 2017 - Mural was done LIVE in 2 days! During the expo so many events happening live and on stage many key note speakers, performance artists and activities!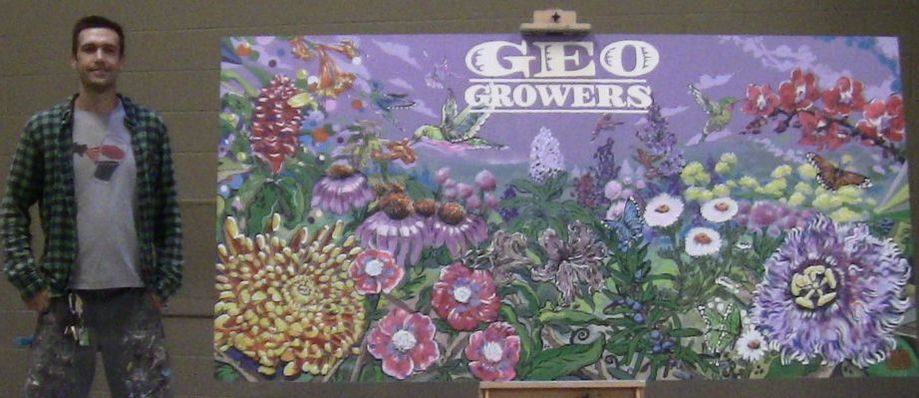 ---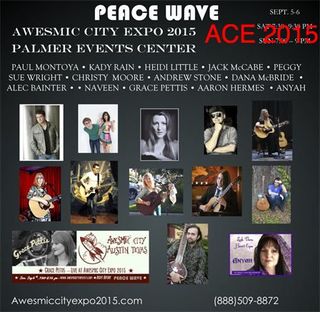 A glimpse of our Local Musicians of 2015 demonstrating the DIVERSE talent! Celebrating our uniqueness!
AWESMIC CITY EXPO 2014 - PEACE WAVE ENTERTAINMENT!
WHO was IN on PEACE WAVE Peace Wave concert 2014? It was an evening of peaceful waves from Awesmic City Austin Texas local performance artists, San Antonio, and international performer MTV star, "NEMO" as we pulled together concerts with culturally diverse styles promoting peace building!

and What was up with 2014 Clay Works Gallery Breezeway Peace Wave concert Gig?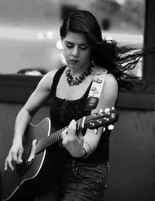 Luna Llena . . .
is the new project from Claudine Meinhardt, a singer songwriter from San Antonio, TX on her first year as a solo artist. With influences from local artists such as Austin musician, Eric Hisaw, Alison Krauss, Patti Griffin, Alejandro Escovedo and many of the Texas singer songwriters along the I-35 corridor, Claudine Meinhardt is a growing musician, finding her voice and showcasing sounds that are true to her heart. Research Luna Llena music!
---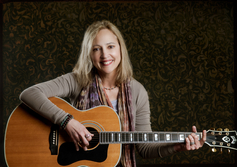 Peggy Sue Wright . . .
Peggy is a singer/songwriter who writes songs about matters of the heart and other issues important to her. Her debut CD "Without You", is a soulful collection of original songs about love and loss. She is an active member of the Austin Songwriters Group, an organization dedicated to the support and development of singer/songwriters. She performs in the Austin area at different venues and special events. Her music reaches into the hearts of the audience! Research Peggy Sue Wright music!

---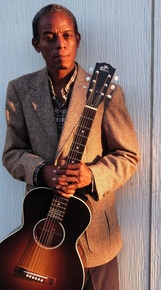 GARY GRAVES

. . . The music of Austinite Gary Graves has been called "a slow burning love letter to the human condition."
Having performed in Austin for more than ten years, Gary was open mic host at Cactus Cafe, and has opened for artists such as Alejandro Escovedo, Ruthie Foster, and Eliza Gilkyson. He performs at many venues in and around Austin.
His music is deeply searching and introspective, as reflected in his new album "Till the End of Time."
With his music, his special style of singing, and his rhythm, he has the ability to bring out the pulse of power and desire; take us into to the depth of loneliness; and cry out about the injustices in this world.
With Gary, the audience goes through a celestial, primal, and Spiritual experience.
---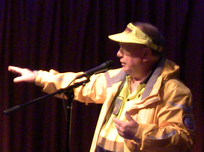 THOM O PEACE WAVE . . .
is an improvising adaptor of intuitions who works with musicians in WORDJAZZ ,POETRY KARAOKE, and INSTANT ORCHESTRA, as well as Miniature Mundi and Bucolics Anonymous. He believes the best poem will be our next poem,and can be seen at EXPRESSIONS First Saturdays(Austin Bahai center) and@GREEN MAN CAFE Fridays,as well as AUSTIN WRITER's ROULETTE Second Sundays and THIRSTY THURSDAYS.
Upcoming performance April 26, 2014 Forrest Fest - Lamesa, TX
forrestfestwordpress.com
---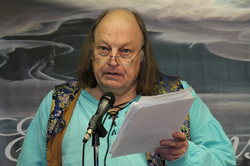 David Lester Young . . .
Known as Ben Franklin! Published poet, participant of Awesmic City Austin Texas Day 12.13.13! Featured at AwesMIC City Cafe, Expressions, and other venues.
---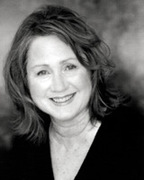 Laurie Coker . . .
Author, poet, illustrator, actor, and teacher. She and her husband live in Austin where she works as a substitute teacher. Tattersall is her first published collection of short stories, "The Chair" was published in Stone Drum literary magazine in 1986, and her poems have appeared in numerous publications including The Signal, Stone Drum, and Periplum.
Laurie is a retired health promotion specialist for the USDA Texas WIC program, which published two of her bilingual children's books, Beans for Breakfast/Desayuno con Frijoles and Jump for Joy/Brinca con Blanca. Laurie's film credits include An Ordinary Family, Artois the Goat, and Tom's Wife. research createspace.com/3932144


---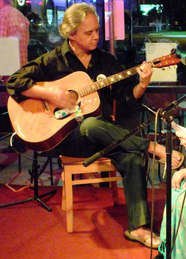 Magic Jack ATX . . .
Artist, musician, poet, and avid photographer came from Rhode Island and settled with his family in Austin, Texas. He actively supports social justice through poetry and music. He is active with Austin International Poetry Society and Austin Songwriters Group, and in Austin poetry circles. He still uses a slightly damaged thirty five year old guitar he calls "Betsy!" He is a Fine Arts graduate of the University of Rhode Island.
He has developed art programs for children, performed in bands as a singer & guitarist and worked on the Amtrak railroad. He is very active in supporting social justice causes and has been a supporter of and marched with Occupy Providence, Occupy Wall Street & Occupy Austin, Moveon.org, and the Coffee Party. His writing and songs often reflects his views on injustice. Jack is an avid photographer and photo-journals many of his daily creative pursuits. research "red bubble" people and maccabe!


---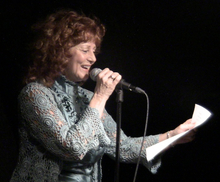 Linda Marie Cossa . . .


Earned a

BFA, MFA and is a symbolist painter, writer, poet and playwright. She offers intuitive readings using two divination decks of her own creation.
Linda Marie has been published in
Enigmatist, Blue Hole, Hawaii Review
, and several other anthologies.

In 2012 Linda Marie assumed the role of hostess at the Austin Poetry Society's monthly poetry venue at New WorlDeli.
---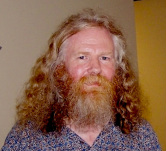 Phillip Abbott . . .
A published poet appearing in anthologies and two books of his own devising. He was featured on several poetry websites including Wilmington Blues and Melic Revue. He is a publisher for poets and currently a photographer for poetry events and also corporate websites. In the past he was a computer instructor, technical writer and computer programmer.


---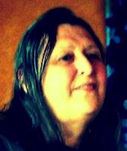 Louise Richardson . . .

Louise Richardson is a 1971 graduate of Southwest Texas State University (now Texas State) with a BA in History, was a web developer with the Texas Commission on Environmental Quality until she retired in 2012, and now is free to pursue her interests in poetry, play writing and hosting open mics in the Austin area.

Research Kickstarter project "Chanteuse" Score:

---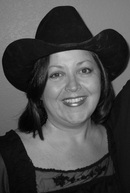 Susan Beall Summers
...
Currently lives in Hutto, Tx with her husband and a busy puppy. She enjoys sharing her poetry at open mics around Austin. She has poems published in Lifting the Sky (a collection of Southwestern haiku), Di-Verse-City, Little Canyons, Texas Poetry Calendar,
and Harbinger Asylum, and others. She is also a ghostwriter and professional story teller.
Research Tidal Poet
---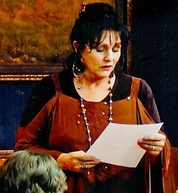 Anyah Dishon . . .
Director of Awesmic City Austin Texas, LLC - Anyah has her hands full promoting peace and prosperity through cultural arts and education. One will find her under the stars out at her monthly "Awesmic City Cafe" retreat with other poets and musicians and story tellers of the AWESMIC kind! A singer/song writer, published poet, artist, video producer, media artist at channelAustin public access and newly certified Radio Programmer for KOOP radio for Austin, travels as
international performer and then business consultant to boot! . . . she's done her homework to get things moving and help empower others to ENTER . . . and CONNECT with their creativity! Her music cd's can be found if you research Spirit Age music.
---
PEACE WAVE at PEASE PARK - 12.13.13

Another

AWESMIC CITY AUSTIN TEXAS DAY!
The 2nd annual celebration!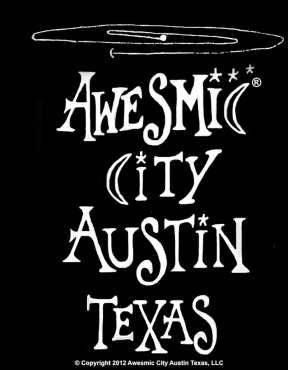 12.13.13
2ND ANNUAL AWESMIC CITY AUSTIN TEXAS DAY!
happened!
PEACE WAVE at PEASE PARK
another
AWESMIC CITY AUSTIN TEXAS DAY CELEBRATION!

Three tents, 13 poets and musicians, and nature created a peace portal of diverse poetry styles and music performance!YES there were 13 awesmic almost weather proofed poets and musicians, 3 patrol cars, walkers with sweater clad dogs, and a locked up for the season public bathroom ! YOUCH!
The Awesmic 13 poets and musicians performed in the unthinkable rainy and freezing weather conditions!



12.12.12 Happened right on time! Awesmic City Austin Texas DAY at ZILKER PARK - ROCK GARDEN The event was filmed and showed on channel Austin TV on the Awesmic City Austin Texas TV show!Thanks to those who attended and the poets and musicians who gave the program and contributed to the


Awesmic Anthology 12.1.2.12!
---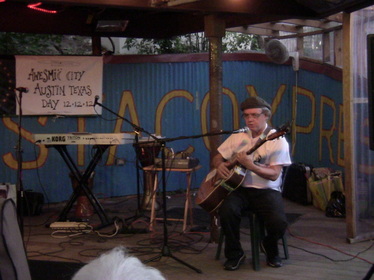 TACO XPRESS
Awes-MIC CITY CAFE 2014
POET, SONGWRITER, PHOTOGRAPHER Jack McCabe performing Peace Wave poetry and tunes at AwesMIC CITY - Maria's Taco Express! open mic!
Jack is a poet and singer/songwriter and accomplished photographer who performs poetry, music and assists with back-up improv for poets all over Awesmic City Austin, Texas! He is very active in promoting peace through his creative works and involvement in many groups taking a stand for peace!
Musicians and poets Jack McCabe, William Kelly, Thom Anon, Anyah Dishon, Louise Richardson, Mike D., Dave Young, Geoffrey Hall, Samuel Bean! thanks for supporting this new poetry venue in Awesmic City!


---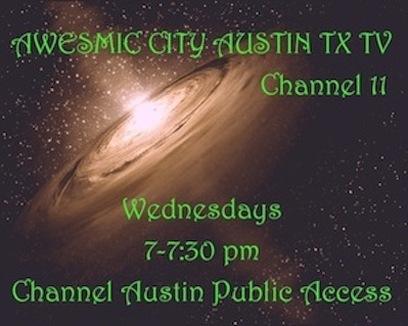 Awesmic City Austin Texas TV
Launched MARCH 6, 2013
CHANNEL 11 - Channel Austin Public Access
The series that has been shown is from UNIVERSALIS POET-TREE - candid documentary of over 200 local, state, national, and international poets, musicians and artists that participated in performing their original works at over 30 venues. They support PEACE through creative arts, science and education!
---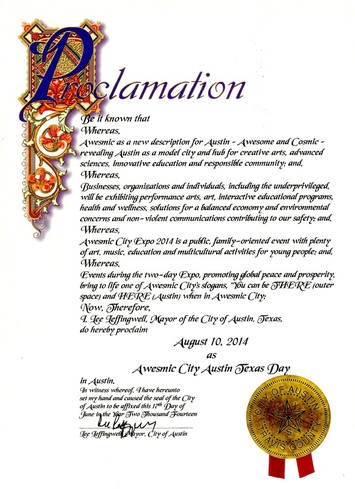 DISCLOSURE:
We are a professional review site that receives compensation from the companies whose products we review. We test each product thoroughly and give high marks to only the very best. We are independently owned and the opinions expressed here are our own.